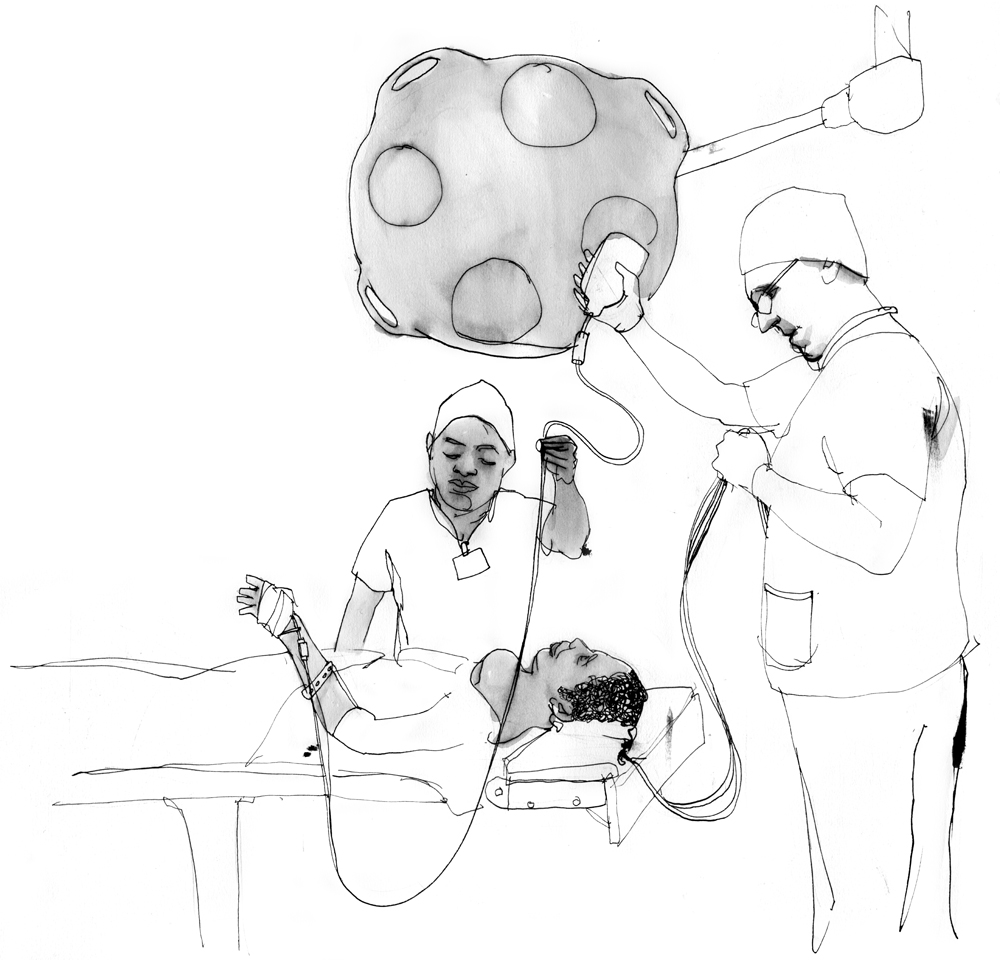 Mercy Ships
In the summer of 2012, I partook in an incredible opportunity to work as a photojournalist with the medical non-profit, Mercy Ships. I joined the ship while it was serving in Togo, West Africa. This is a small collection of drawings from the OR, wards and dental clinic of their operations. You can read more commentary on my sketch blog, here.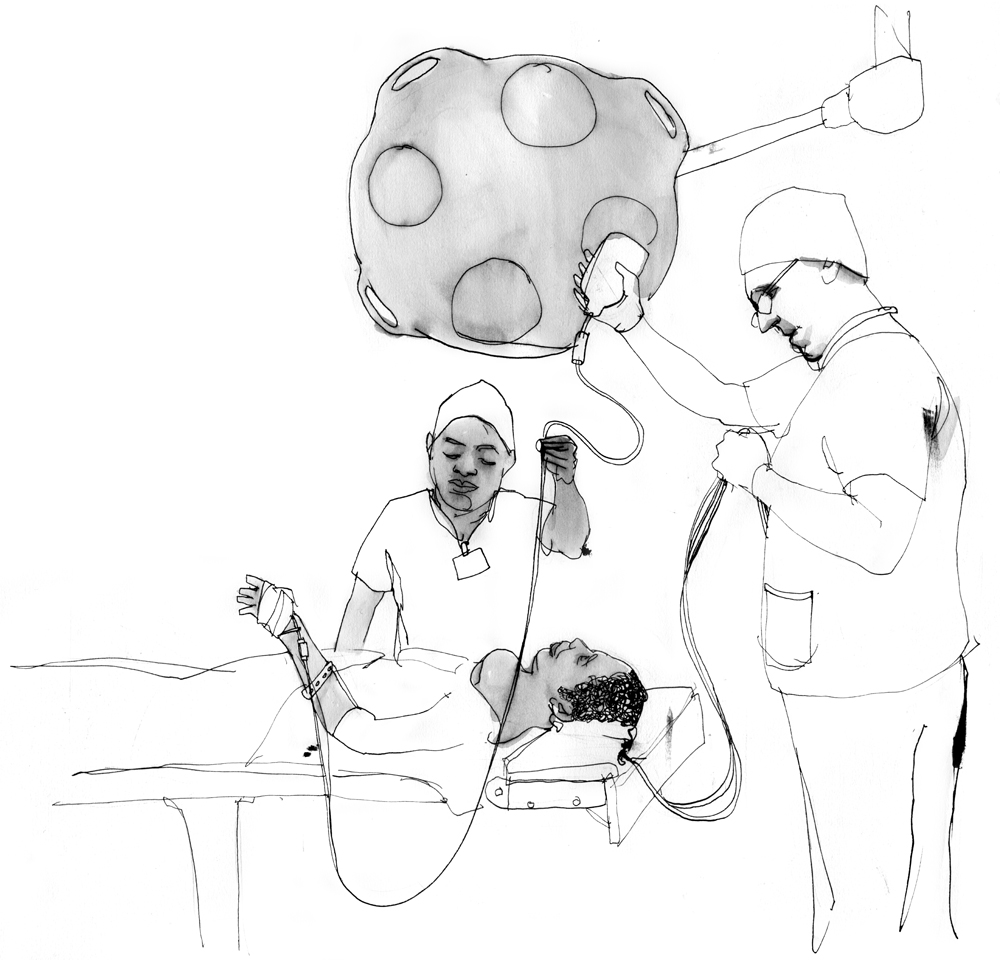 An anesthetist preparing a patient for surgery.
Dr AJ Collins and Dr. Jeffery Van Gangelen (both from Australia) make incisions to remove the large thyroid tumor from the patients throat.
D-Ward, where maxilla facial patients recover from surgery.
The clinic is located about 25 minutes from where the Africa Mercy is berthed in Lomé, Togo. For more commentary you can read this post on my sketch blog, Line By Line.
People line up by the hundreds to be screened on Mondays and Thursdays for appointments. An average of 250 potential patients would be willing to wait all day in the hot sun to be seen. If able to be treated, they would given an appointment bracelet and day to return for their procedure.
Dental hygienist Michelle Ediger, Canada (above) cleans a patients teeth. Local Day Workers from Togo work alongside full time crew to assist with all aspects of procedures